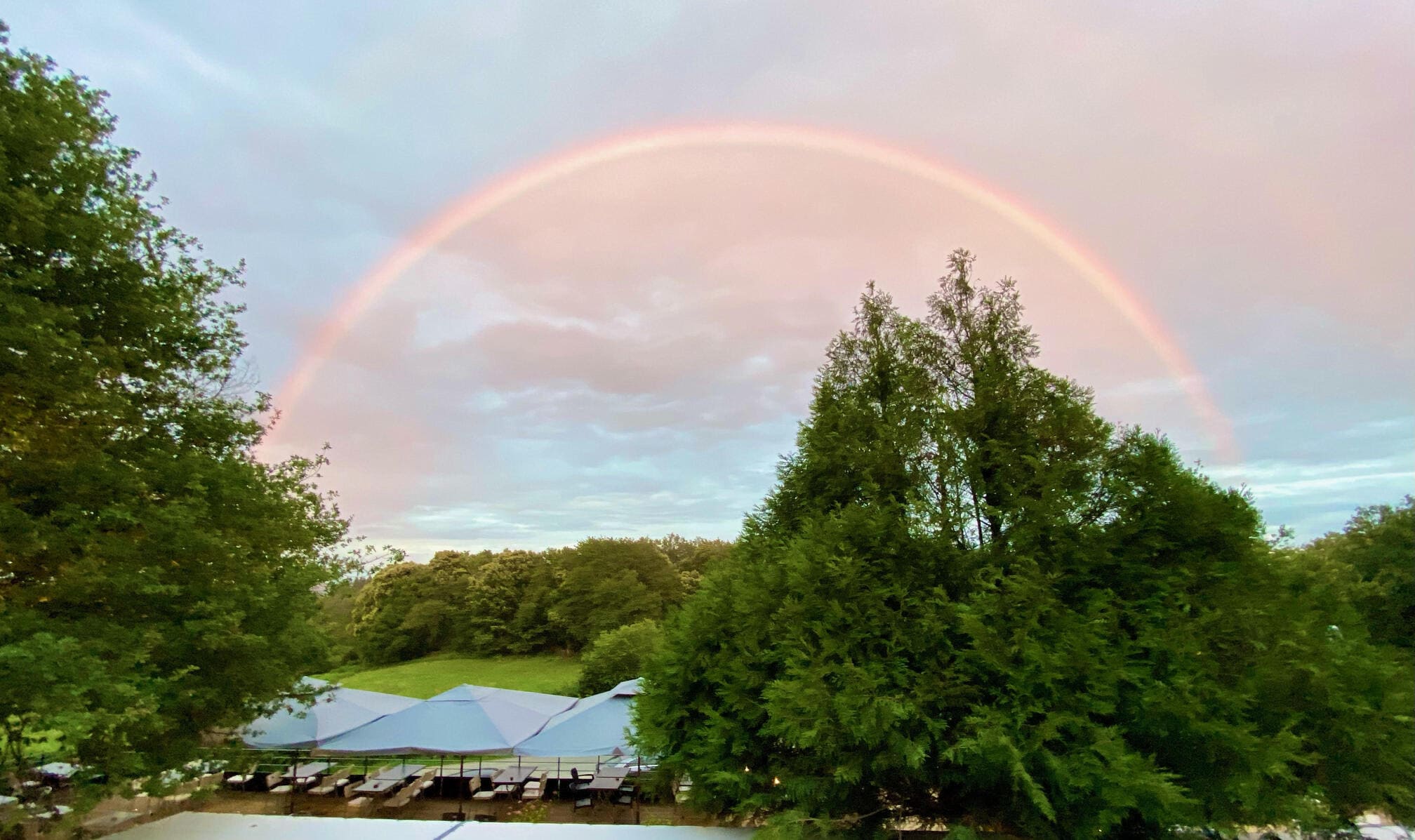 Today, the Chalet des Pierres Jaumâtres is a vast area of ​​three hectares in the Creuse countryside. The Chalet is a bar, a restaurant, a brasserie and a leisure park for children and adults. Since its foundation in 1968, the Chalet has overcome some challenges to develop better year after year thanks to you, dear customers. This is why the Chalet team is so committed to satisfying you during your visit. Here is our story …
The little story of the Chalet des Pierres Jaumâtres
Since 1968, the Chalet des Pierres Jaumâtres has been an unmissable place in Creuse: restaurant, dance hall and tree-lined course enliven the peaceful Limousin countryside. But then transformed into a snack bar then closed, the estate fell asleep.
The traditional family restaurant in Creuse is reborn when the Bardini family takes over the Chalet des Pierres Jaumâtres in 2011.
The building is being modernized. The kitchen becomes professional. The menu proudly displays local specialties and the leisure park develops new activities for kids and adults.
Sharing their values with a committed team, they are constantly looking for new ideas to better welcome you. Among the novelties of the year 2021, come to see the entirely redecorated dining room, a new enlarged terrace and two new leisure activities: tubing and swings.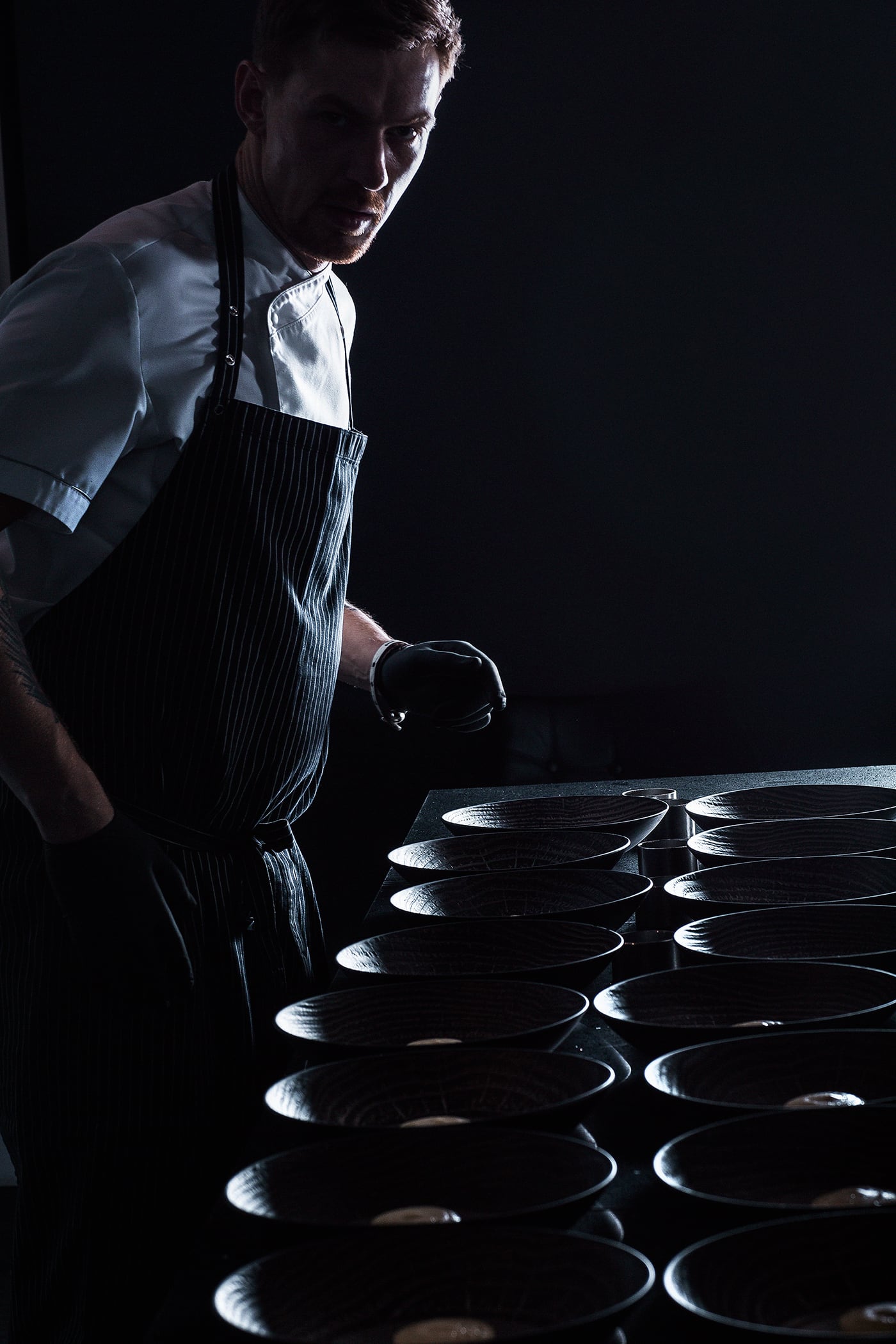 Our philosophy
As a couple, with family, friends or colleagues, for two or in large tables … The Chalet team is happy to welcome you in its bar restaurant and in the outdoor leisure park. In addition, the area is adapted to people with reduced mobility and people with mental disabilities.
The Chalet des Pierres Jaumâtres is proud to contribute to the Creuse local economy. Taste our quality dishes and desserts made from local products :
exceptional Limousin beef certified Or Rouge, a label that acknowledge the know-how of local breeders.
homemade fries made from delicious potatoes grown in Creuse, at the Ferme d'Ecorche-Bœuf located only 23 km from the restaurant.
Gourmet crêpes prepared with flour from the same farm and delicious blueberries from the Ferme du Trimoulet at Boussac.
We are proud of our Creuse products. Long live short circuits and the local economy!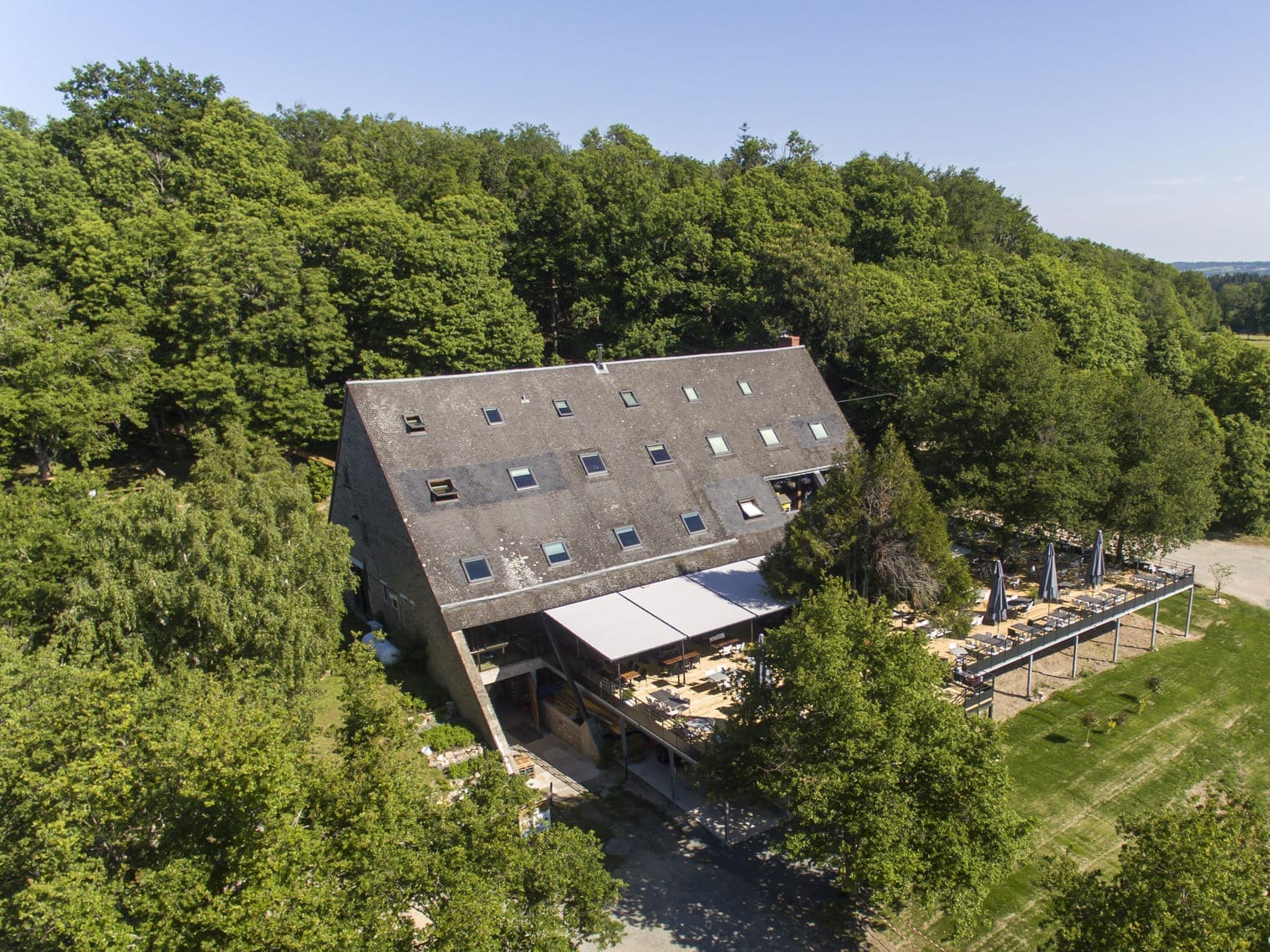 The Chalet des Pierres Jaumâtres is easily accessible to everyone:
The bar / restaurant of the Chalet des Pierres Jaumâtres is on one level on the ground floor;
An access ramp facilitates access for strollers and people with reduced mobility (PRM);
The large circulation spaces make it easier for everyone to move around the room.
In addition, the Chalet has a free customer car park. Two spaces are dedicated to PRM people, as well as disabled toilets up to standards.
The Chalet team is delighted to welcome children to the restaurant as well as to the leisure park. Indeed, everything has been designed for them: high chairs, booster seats, changing table located in the toilets, children's menu for children under 10 and of course, outdoor leisure activities.
Finally, your dogs are the Chalet des Pierres Jaumâtres' friends. They will be offered a bowl of water.
Where
are we ?
The Chalet des Pierres Jaumâtres is located at the foot of the Pierres Jaumâtres in Toulx-Sainte-Croix in Creuse, France between Guéret and Montluçon. Right here…
Opening
Hours
The Chalet des Pierres Jaumâtres is open 7 days a week all year round. We also welcome you on weekends, school holidays and public holidays. However, the Chalet closes its doors every year in January for five weeks.
The Pierres Jaumâtres restaurant welcomes you:
from 12:00 a.m. to 2:00 p.m. and from 7:00 p.m to 9:30 p.m from October to May;
from 12:00 a.m. to 2:00 p.m. and from 7:00 p.m to 10:00 p.m from June to September.
The leisure park opens:
from 10:00 a.m to 6:00 p.m from June to September;
from 2:00 p.m to 6:00 p.m from October to May (January excepted).
The Chalet brasserie is open between the restaurant services. Enjoy a hot or cold drink, a crepe, an ice cream or a dessert in the dining room or on the terrace with a view of the Creuse countryside.
Do you have a question ?
Contact us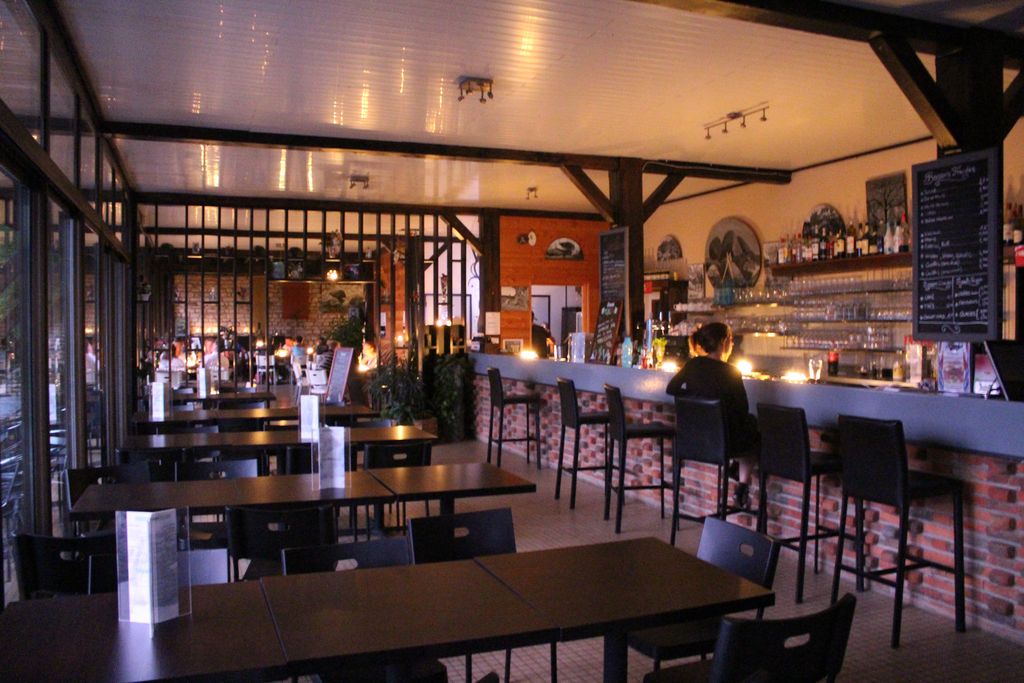 Book by phone
+33 5 55 65 43 11
or on Facebook Messenger.
Please specify your name, the number of seats, the date and time of arrival and your telephone number.
See you soon!